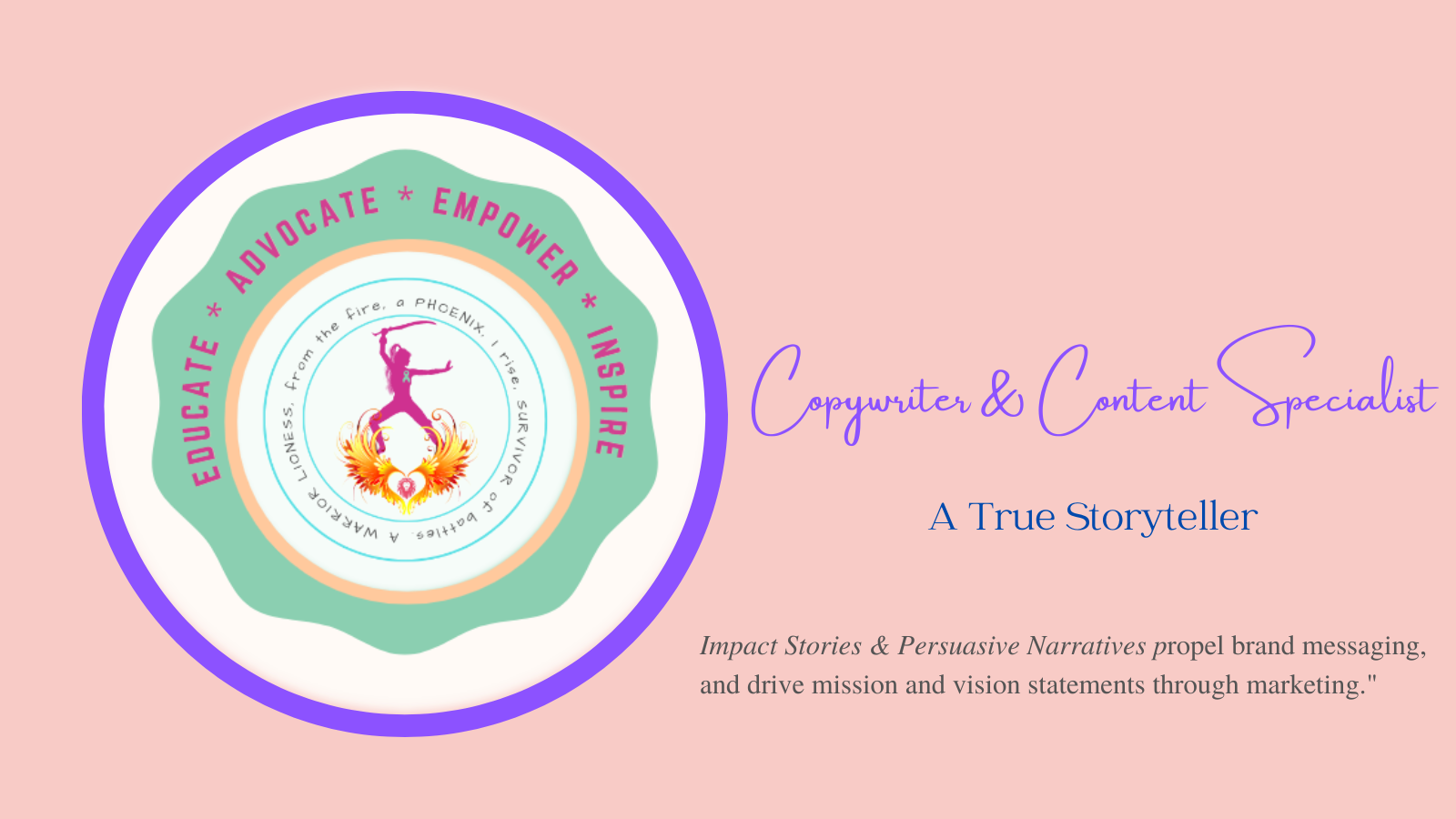 A copywriter and content creator with a background in education and a passion for doing advocacy work who enjoys volunteering.  I am an intuitive, proactive, detail-oriented, well-organized, highly efficient, and creative thinker with excellent technical and presentation skills who can manage multiple projects and priorities. I write in a variety of styles and for a variety of audiences, and am excellent with building client relationships.
I have been writing and telling stories since youth and throughout my professional career in the education, nonprofit, and business industries. Perhaps it was inevitable that I would call grappling with words and language a career—and loving every moment. I am privileged to share my work with a large and welcoming audience cross-country, having made a significant impact writing and creating content including web-based, marketing, media, client satisfaction, brand messaging, and educational and training materials.
I am passionate about women and children, especially when it comes to empowering them to stand up for their rights, especially in regards to the issues of bullying, sexual and domestic violence, and embracing others' differences and accepting them for who they are. My passions are fueled by my personal experiences and through the lives of people I have known.
My belief in lifelong learning and personal development continue to enhance my relationships and capabilities.  Integrity is an essential core value I hold with high esteem.
I can enhance your organization or company mission, bringing its vision to life, and would love to discuss how I can serve your project initiative. 

Please contact me at kmdormody@yahoo.com to schedule a date and time to discuss details.